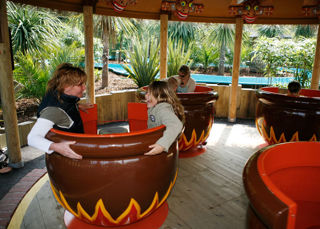 Round and round you go
How fast can you spin? Whirl yourself dizzy in this themed teacup ride.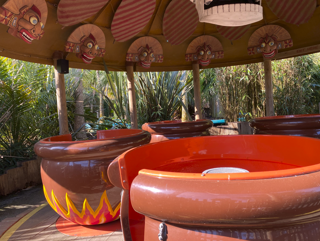 Opening times:
Off Peak (Monday - Friday during termtime) - 11:30am - 4pm
Peak (Weekends and school holidays) - 11:30am - 4:30pm
Children 1.4m+ can ride alone | Children 80cm - 1.4m must be accompanied by an adult | Children under 80cm are not permitted to ride.
Number on map: 29