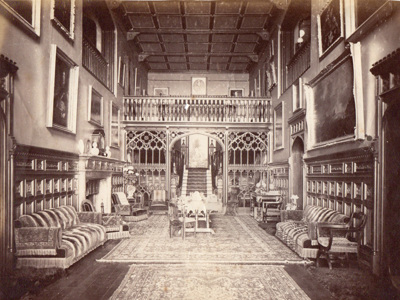 Watermouth Castle was built in 1825 by Arthur Davie Basset for his bride Harriet. The Bassets are a historical family recorded in the Domesday Book, having come to Britain with William the Conqueror.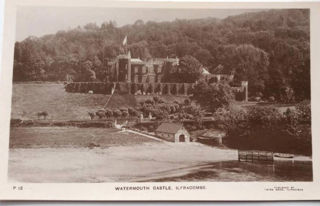 The existing evidence of a labyrinth of tunnels and fortification for the Harbour opposite suggests a smugglers haven. The legendary Smugglers' Tunnel is believed to have been blocked up in the latter half of the Nineteenth Century.
The family apartments, kitchen and dairy, show that around 40 domestics were employed in the running of this Victorian Estate.
Walter Basset (grandson of Arthur Basset) was an engineer and built the first European Fairground Wheel designed by the American engineer Ferris.
He then went on to construct the Giant Ferris Wheel in the late 1890s which is still standing today in Prater Park, Vienna.
In 1916 the Castle was used as a Convalescent Home for Army Officers wounded in the First World War, and during the Second World War it was H.Q. for P.L.U.T.O., Pipe-Line-Under-The- Ocean.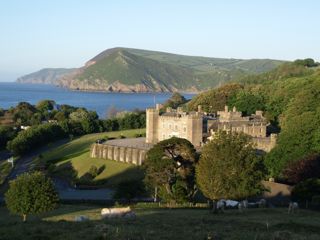 The last descendant of the Basset family moved from Watermouth Castle to Scotland around 1945 and the Castle then had a number of different owners. During that time there was very little change to the building and gardens, and they consequently began to deteriorate.
Then in 1977 the near derelict Castle was bought by Richard Haines and his family, who with a bit of foresight, a lot of hard work and unfaltering dedication turned it into what it has become today; one of North Devon's premier tourist attractions with entertainment for all the family.
Today, Watermouth Castle is owned by the Escapade Group, UK-based attractions specialist, and celebrators of the weird and wonderful.