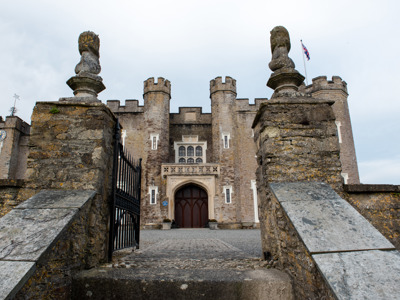 School Trips to Watermouth Castle
Treat your class to a trip to Watermouth Castle - it's the absolute best day out for kids! They'll get the chance to explore a historical castle with beautiful Victorian gardens, plus a museum of curiosities and unique vintage rides.
School visits are priced at just £8 per child, which includes entrance to both the Castle and grounds. This price also includes free entry for 1 adult per child. You must have a minimum of 15 children to apply for a school booking.
Bookings must be made in advance, with no deposit required. Visits can be moved, subject to availability, and cancelled at any time.
Please note that rides on the Toboggan are not included. There is an additional charge of £2.50, which will get you two turns on the Toboggan Run. A maximum of 2 people can ride per toboggan. 
Contact Us
Get in touch to arrange the most magical day out for your class!
📞: 01271 500 287 | 📧: info@watermouthcastle.com
THE CASTLE MUSEUM
The castle itself is packed full of historical artifacts, displays and curiosities - it even has a legendary smuggler's tunnel, located deep in the dungeon.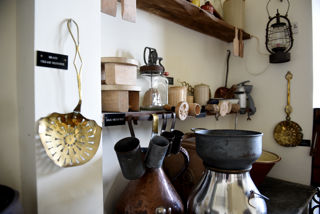 Victorian History, and more...
Life-size displays, dioramas and models will teach you about Victorian life in the household, as well as the history of the castle through the ages. It was used as a home for wounded Army Officers during the First World War, and during the Second World War it was the headquarters for operation P.L.U.T.O. (Pipe-Line-Under-The-Ocean)!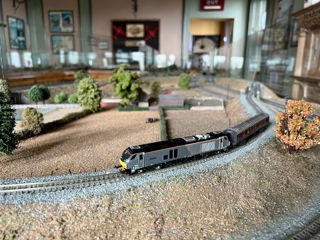 A Museum of Curiosities
Explore the castle's incredible collection of curiosities, where there's something weird and wonderful around every corner - whether it's a museum of vaccum cleaners, a vintage dairy parlour, working robots, antique fortune-telling machines, or a giant model railway...
Outdoor Rides and Attractions
After you've finished exploring the castle, take to the great outdoors, and spend time enjoying Watermouth Castle's green gardens, and its collection of rides and attractions!
Engineer Walter Basset, grandson of castle founder Arthur Basset, built the very first European Fairground Wheel designed by the American engineer Ferris - and Watermouth Castle's traditional fairground rides let kids enjoy history firsthand, while the explorative play will get their curious minds racing...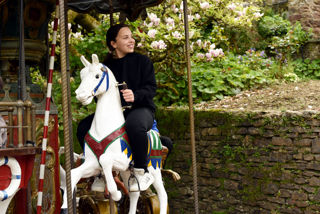 Ride on a traditional 50s Steam Carousel...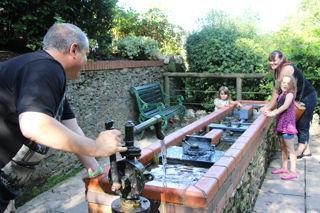 Get some hands-on lessons in physics in the Mystical Water Gardens...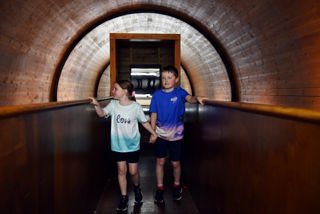 Experience the science of illusions with the Rolling Bridge...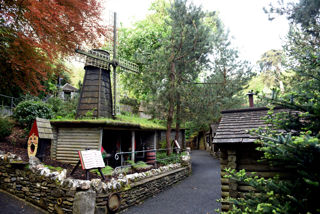 Encourage their imaginations to run wild exploring the strange and fantastical Gnome Village...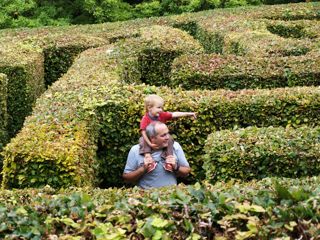 ... or challenge them to meet you at the other end of our beech maze!