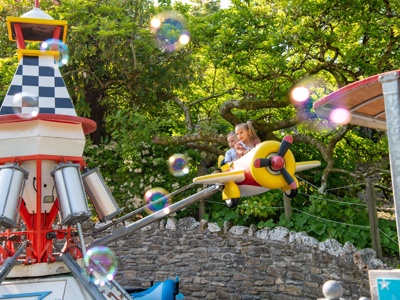 Parties at Watermouth Castle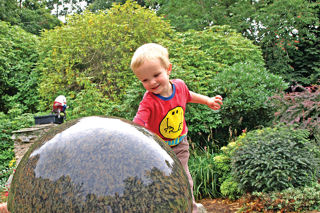 A Watermouth Castle party is the most fantastical party there is!
What makes our parties so special?
✉️ Invitations - send each of your guests a digital invitation, and easily manage your guest list online.
😆 Playtime - arrive whenever you like! And you'll have all day to enjoy Watermouth's rides, attractions and castle treasures...
🎁 Birthday Present - the birthday child will receive their very own complimentary gift from the Watermouth Castle Crew
👨🏽‍👩🏽‍👦🏽 Free Adults - each attending party child can bring 1 free parent/guardian, and the birthday child can bring two!
🍕 Party Feast - a scrumptious pizza feast for the hungry young partygoers. You'll be able to book your feast time when you book your party - choose from timeslot options of 11am, 12pm, 1pm, 2pm & 3pm.
🍬 Sweet Treats - delicious sweetie cones are available as an optional party gift, for £3.50 each!
Please note that rides on the Toboggan are not included. There is an additional charge of £2.50, which will get you two turns on the Toboggan Run. A maximum of 2 people can ride per toboggan. 
All of Watermouth's rides operate at varied times throughout the day and are subject to availability.
Price: £20 per child. Each attending child can bring 1 adult free of charge.
Minimum of 10 children | Maximum of 50 children